Make your savings
grow with "PayRay"
Together with our global partner Weltsparen.de, we provide attractive interest rates for depositors in Germany
Make a deposit
Deposit
features
Deposit insurance
All savings products on "PayRay" are protected by "Deposit and Investment Insurance"
Fast and reliable
Save your time by placing deposits online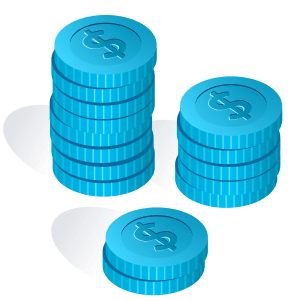 Best interest rates
With "PayRay" you have exclusive access to higher interest rates across Europe

Great rewards
Every new "WeltSparten" depositor gets a reward with a new deposit account
All detailed information on deposit insurance terms & conditions can be found here:
Creating account
with "Weltsparen"
2
Your ID confirmation
Confirm your identity online
3
Connect via e-bank
Use our provided details to login
4
Account for the transfer
Select deposit account and transfer your money
FAQ
Are my deposits insured?
Detailed information about deposit insurance conditions and cases, when deposits are not insured and when restrictions on deposit insurance payments are applied, can be found in State company "Deposit and Investment Insurance" internet website www.iidraudimas.lt.
What is the minimum amount I can invest?
Minimum investment amount – 5 000 Eur.
What is the maximum amount I can invest?
Maximum investment amount – 100 000 Eur.
Can the deposit be automatically prolonged?
The deposit agreement can be prolonged.
Can I cancel the deposit anytime?
Customers have the right to cancel the deposit agreement within the first 14 days.
Are there any applicable fees?
There are no additional platform fees.